What a good day we had! If we hadn't had the boys today I doubt we'd have bothered with going out, but it turned out great! This morning we went downtown to a car show...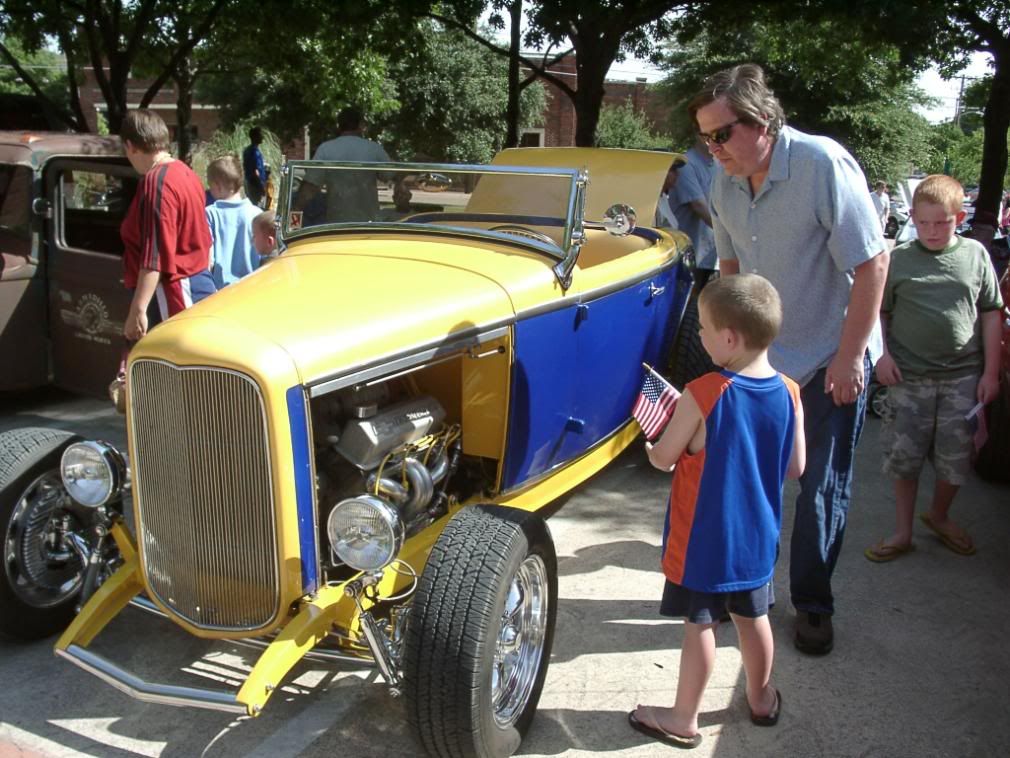 Of course it was already uncomfortably hot, but even I found the cars interesting. M and the boys loved it. After spending about half an hour there we headed a block west to watch the parade go by. It wasn't much, but the boys still enjoyed it.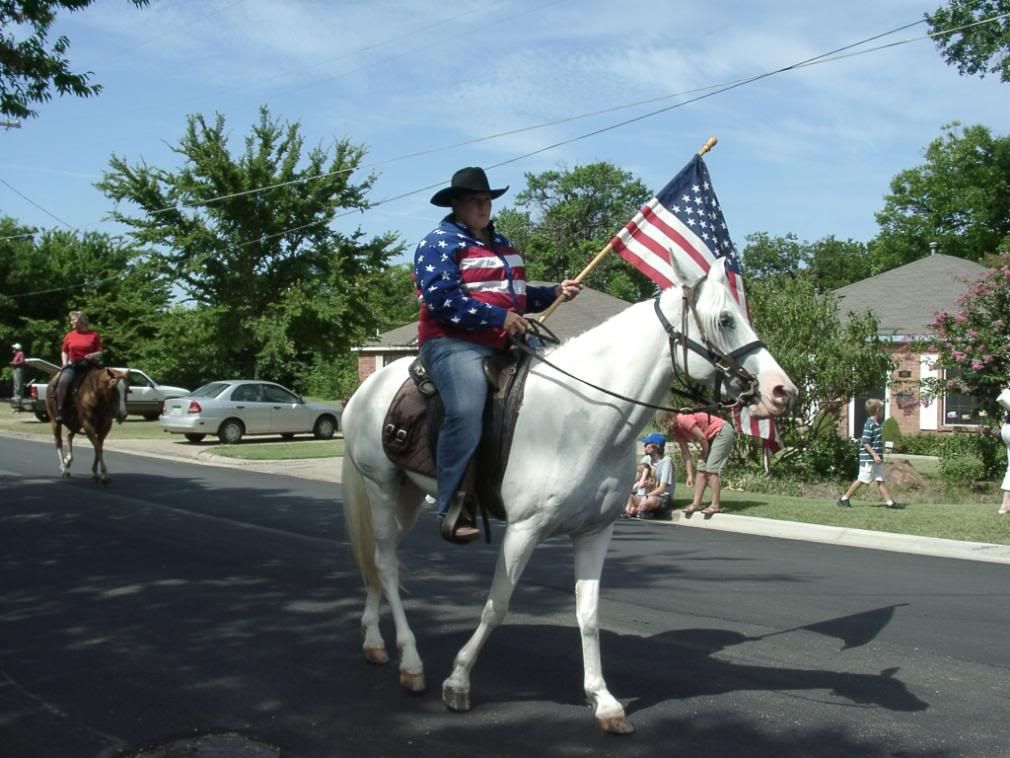 After that it was back home to cool off for a few hours and, as always, feed the boys. It seems like there's no time for much else except feeding times when we have them. They behaved so very well, though, that we decided to go out to the fireworks show tonight. A wonderful time was had by all. (My camera doesn't do sound with the video, but here are a couple of 30 second AVI clips of the fireworks. The rest, if anyone is interested, can be found
here
.) The park the fireworks display was held in was enormous and although there were more cars than I could even begin to make an accurate estimate of, we weren't crowded at all. There had been a light shower in the early evening which had brought the temperature down nicely. We brought a blanket and some snacks and settled ourselves in the middle of a soccer goal. We had a good unobstructed view of the whole thing. For a change, a really good time was had by all. Even parking was stress free since there was a complimentary shuttle taking us from the lot we parked in across the highway to the field itself. Tomorrow there is an ice cream tasting that we'll probably be going to, so quite the busy weekend for us.